You are here
Alumni
An OCAC education prepares students for a sustainable life's work in the arts. Alumni serve an important part of the ongoing OCAC community and wider body of local, national and internationally recognized artists. Graduates also enjoy the benefits of a strong alumni and faculty network, artists and designers who are active in their fields. More than 80% of alumni are employed in the arts, including in their own studio work, galleries, and in education. 
ALUMNI SERVICES  MORE>
ALUMNI WEBSITES MORE >
OCAC ALUMNUS
Joe Gibson (BFA 2009)
Joe Gibson (BFA 2009) is an artist, designer, entrepreneur and co-founder of Revolution Design House, a Portland-based design incubator offering designers and makers assistance "from idea to market" producing uncommon, locally sourced, handmade, functional objects. RDH was a 2014 Martha Stewart "American Made" nominee and has been featured in Dwell's iconic publication, as well as at their events. revolutiondesignhouse.com
OCAC ALUMNA
Jeanine Jablonski (BFA 2001)
Jeanine Jablonski, gallerist, is owner and Director of Fourteen30 Contemporary, a commercial gallery in Portland, Oregon, focused on emerging and new generation artists from the US and abroad. Exhibitions have been reviewed in the NY Times, Art in American, Art Forum, the LA Times and NY Arts magazine. She is also Curator for the Lumber Room, a private exhibition space in Portland showcasing contemporary work. www.fourteen30.com
OCAC ALUMNA
Hilary Pfeifer (BFA 1999)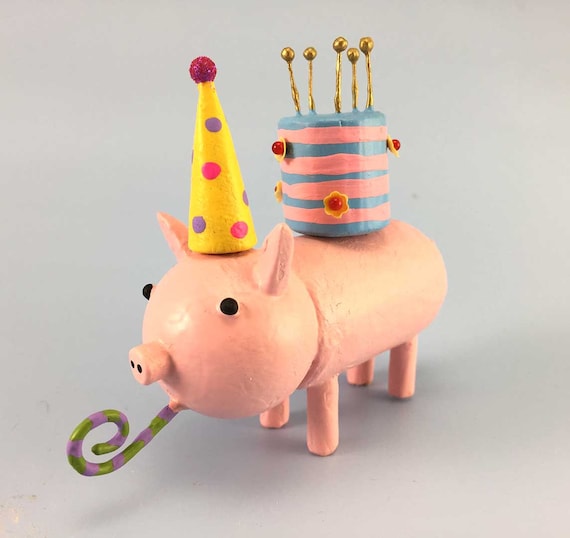 Bunny With A Toolbelt embodies the ethical entrepreneurship that is the basis of the Portland ethos. From her whimsical recycled wood animals and the children's books and animations they inspire, to her large scale public art commissions, her work has won numerous awards nationally and locally, including the 2014 Martha Stewart "American Made" wildcard finalist. bunnywithatoolbelt.com
ALUMNI ACCOMPLISHMENTS
Oregon College of Art and Craft is a leader in art and craft education, preparing students for professional and personal success in an increasingly competitive world. Our graduates are innovative thinkers whose work brings reason, value, significance, and pleasure to their lives. Many alumni have established their own businesses. The information below demonstrates what our alumni have done after graduating from OCAC.
RECEIVING GRANTS AND SCHOLARSHIPS
American Craft Council Award of Achievement 
Ellice T. Johnston Scholarship for the Ceramic Arts 
Endowment Scholarship 
Fulbright Grant 
Greenfield Polk Traveling Scholarship for European travel 
Professional Development Program, Regional Arts and Culture Council, Portland, OR 
Society of North American Goldsmiths Educational William H. Muir Scholarship, Haystack Mountain School of Crafts
AUTHORING BOOKS
Judaikitsch: Tchotchkes, Schmattes and Nosherei coauthored by Victoria Traig 
Singing Weaver coauthored by Nadine Sanders 
Theme & Variation: More Weaving that Sings by Nadine Sanders
PUBLISHING WORK
American Craft Magazine 
American Woodturner 
Art Jewelry Today 
Fine Woodworking 
Oregon Home 
Ornament 
Women in Woodworking
TEACHING AND PRESENTING
Haystack Mountain School of Crafts, Deer Isle, ME 
Hillsboro High School, Hillsboro, OR 
Lewis & Clark College, Portland, OR 
Magpie Studio, Oak Park, IL 
Miami University, Oxford, OH 
Penland School of Crafts, Penland, NC 
Portland Art Museum, Portland, OR 
Rhode Island School of Design, Providence, RI 
The Art Station, Bend, OR 
State University of New York, New Paltz, NY
ATTENDING RESIDENCIES 
Contemporary Crafts Gallery, Portland, OR 
Delta Axis, Memphis, TN 
Guldagergard, an international center for ceramic research and study, Denmark 
Wood Turning Center, Philadelphia, PA
EXHIBITING WORK AROUND THE COUNTRY
Creating ornaments for the White House Christmas tree 
Habitat for Humanity 
Launching websites 
Oblation Papers and Press 
Olympia Public Library 
Oregon College of Art & Craft 
Paper Source, Chicago, IL 
Portland Center Stage 
The Rebuilding Center
ATTENDING GRADUATE PROGRAMS
California College of Arts 
Central St. Martins College of Art & Design in London 
Cranbrook Academy of Art 
Heritage School of Interior Design 
Maine College of Art 
Maryland Institute College of Art 
Memphis College of Art 
Rhode Island School of Design 
School of the Art Institute of Chicago 
University of Oregon